Wedding Season is back in full swing and it has me working with some amazing couples. Most recently, I have been working on a mini-destination wedding in the mountains and it has reminded me of all of the things one must consider when planning an outdoor wedding.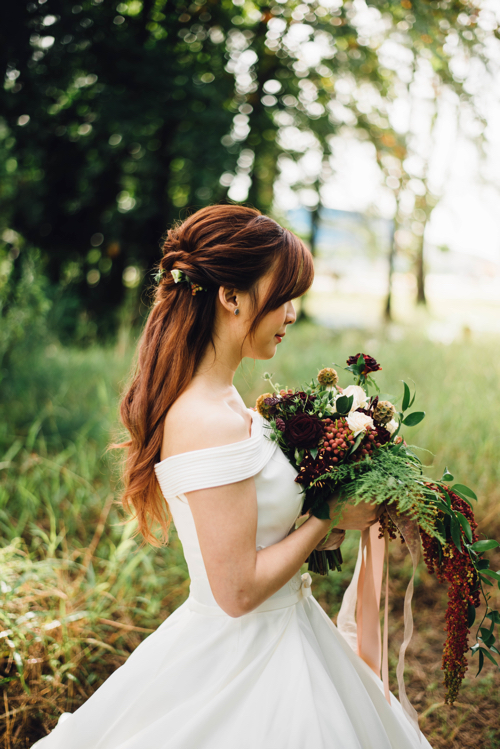 Some considerations are more obvious than others, like the weather. Prepare for the worst and hope for the best. You and your guests want to be comfortable and that means shelter from wind and rain, shade from the sun, and warmth in the cold.
A beach, forest or park doesn't always come with natural seating for guests. If you are having a ceremony that will last more than ten minutes, you'll need to arrange for chairs or benches for your guests. If you plan to have the reception al fresco, you'll need more than just seating, including tables, dishes, cutlery, and adequate refrigeration for food.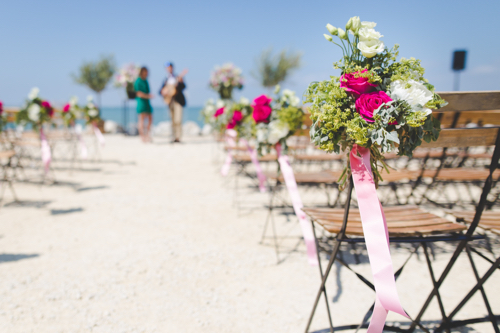 Similar to seating, nature doesn't always provide a clear path. You will need to have a route for guests to follow and for the bride to walk down. If nature hasn't given you a wide pathway, you'll have to construct one. Signage can come in handy here along with flower petals, stones or luminaries.
An outdoor wedding may be a cost effective option, however, it is important to note that not all outdoor weddings are free. If you are planning to be married in a public space you may need to book it in the same way that you would book a chapel or hotel venue. You may also require special permits, so do your homework!
If nature didn't provide a clear path for guests, consider this for setup and take down. You will likely require more manpower to haul tents, tables and chairs in and then out at end of the night. You can hire companies to do this but it often comes at an extra charge.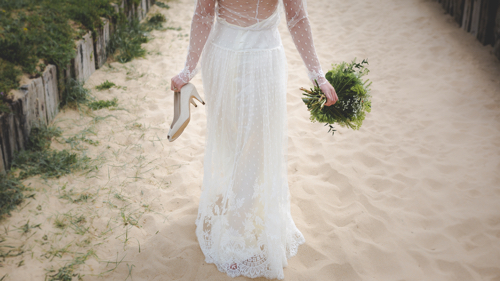 Consider fashion. Your wedding venue will dictate the style of dress and shoes you wear. I wouldn't recommend wearing a full princess gown in the forest or on the beach. High heels on grass will aerate the lawn without a heel protector, you will need to consider flats or a wedge.
Lastly, consider a wedding planner. There is a lot more that goes into an outdoor wedding and although it may seem costly to have a wedding planner, it can end up saving you in the end.