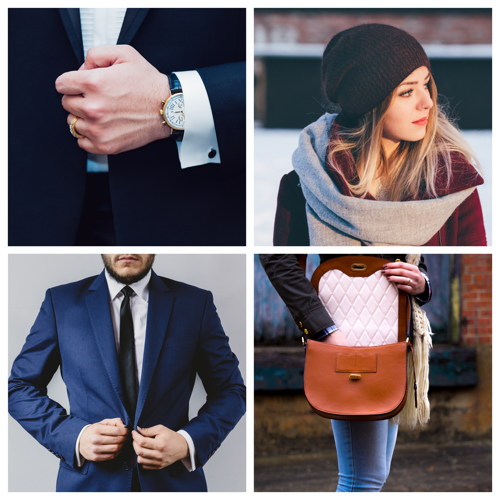 When you hear the words personal stylist, what comes to mind? For many it is the thought of a luxury for the rich and famous. There is no denying that having a personal stylist is indeed a luxury, it is however an affordable luxury. In addition to hair and wedding styling, I am pleased to announce that I am now officially offering my services as a personal stylist. I have styled hundreds of men and women for special occasions and for many of my clients that has already evolved into a long-standing relationship as their closet curator.
I have also been on the other side of the client-stylist relationship, when I was working on Season Two of Say Yes to the Dress Canada. On Say Yes to the Dress Canada, I was provided with a personal stylist, Loretta Chin. Like many, I am always my own worst critic and a stylist is able to look at you from a different perspective. Loretta pulled together a look for me that has become an essential part of my personal branding. She also pushed me outside of my comfort zone to try clothing that I may not have picked or pieced together for myself.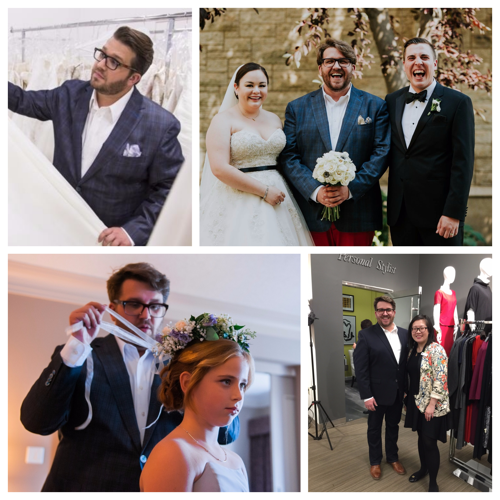 As your personal stylist, my job is to first assess and edit what you have in your existing wardrobe and in doing so, I get a sense of your current style and what is complimentary to your body. I will make recommendations for repairs, alterations, outfits and items to discard or donate. Once I have a sense of what you have, we go shopping. Shopping is where we add the pieces to build outfits that reflect your personal style. By shopping together, you will learn what fits you well, how to accessorize, and what to look for when putting together a wardrobe for all seasons.
Looking your best doesn't mean that you need a closet full of designer clothes. Instead you need quality pieces that fit you well and are functional to your lifestyle. There is nothing worse than dropping a boatload of cash on a trendy piece that you wear only once and decide you don't really like, it isn't you, or it isn't comfortable. A personal stylist can spare you those fashion mistakes and keep the focus on you, not what you are wearing.
Before bringing me in for your closet overhaul, scan your closet and decide if there are any items that you are ready to part with. Let them go. Place together special items to show me: the clothing, shoes and accessories that you absolutely love. I will be looking at everything, but understanding what and why you love something helps me. Determine your budget. For our appointment, bring your energy, and be prepared to try on a lot of clothing.
To book an appointment for personal styling, contact me.