Welcome to my blog! This is the place where I plan to talk about hair, weddings, sparkly things, a bit about me and what I'm up to in Edmonton and in my travels.
For my very first post of 2015, I look at what we will be seeing in the weddings of 2015, covering décor, engagement rings, flowers, bridesmaid dresses, tuxes and the wedding dress of course. In this post there's nothing about bridal hairstyles as that is a separate post in itself. Many of the wedding trends of 2014 we will see carried over into 2015 but with a few twists.
Rustic Chic Décor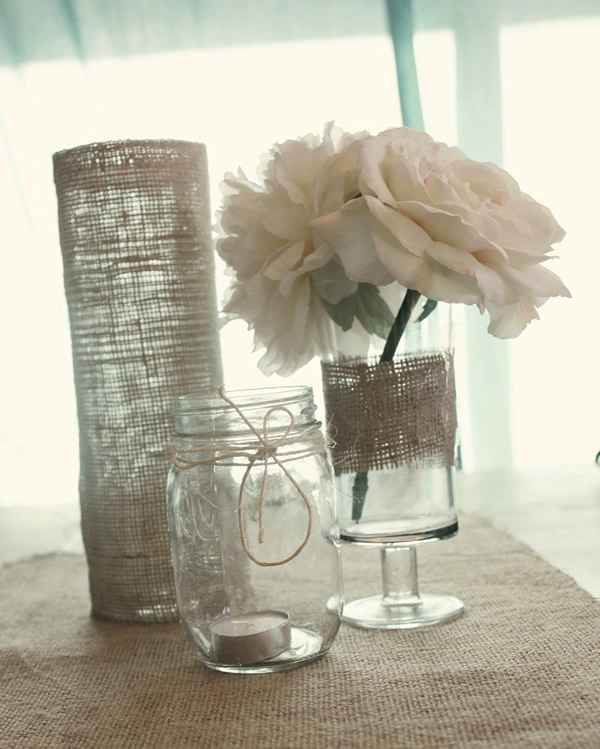 Last year we saw a lot of décor that included centerpieces that incorporated natural wood, branches, leaves, burlap, antique lace, mason jars and fairy lights. Rustic elegance is something we will continue to see into 2015.
Copper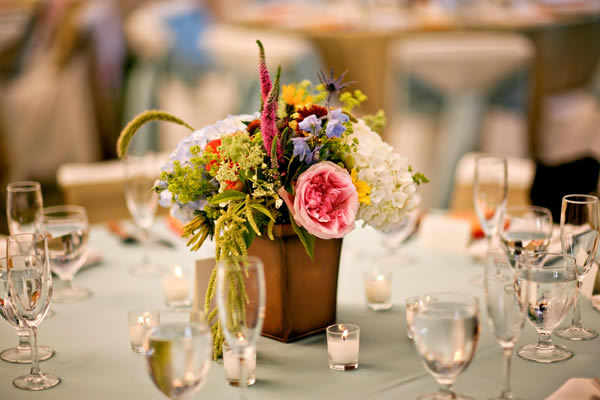 A simple addition to the natural pieces found in the rustic chic wedding décor is an element of copper. Copper is popping up as an elegant yet vintage addition to your décor in the form of a candleholder, charger or napkin ring. This metallic has even popped up in the form of a font on a wedding invitation.
Yellow Gold and Rose Gold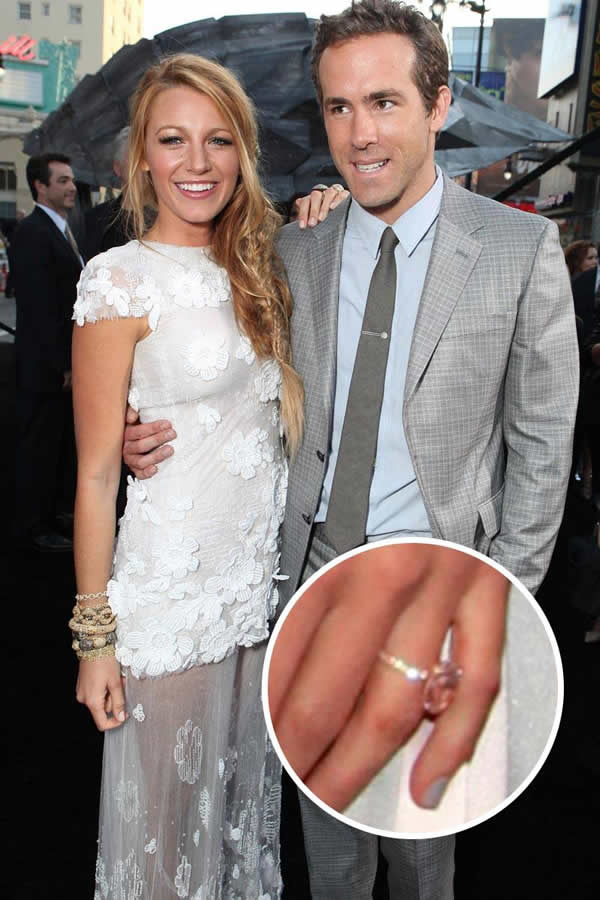 Copper isn't the only metal popping up in 2015 weddings, it turns out platinum and white gold isn't for everyone. Inspired by celebrities such as Blake Lively with her beautiful rock set in rose gold, the engagement ring is making a comeback in a more traditional yellow or rose gold.
Flowers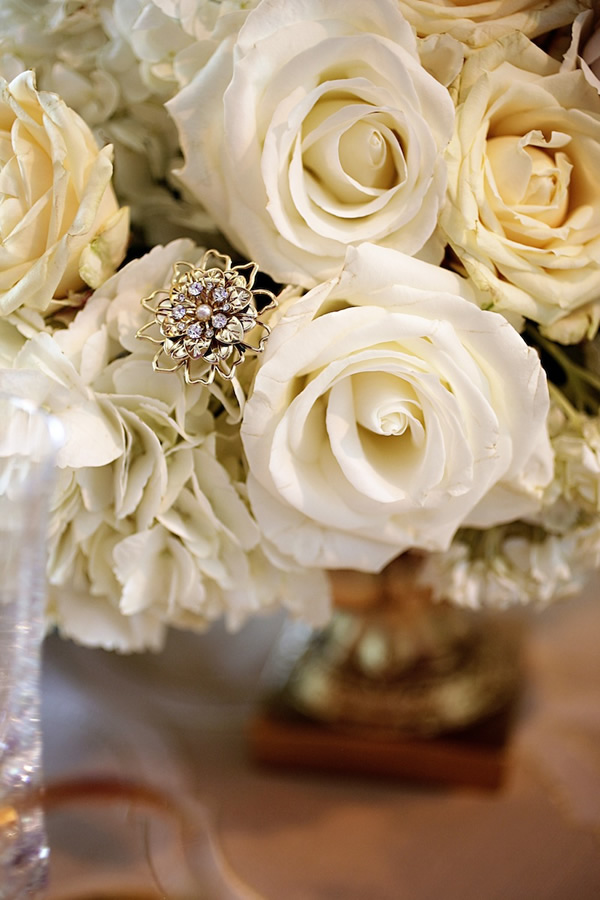 The wedding flowers of 2015 are also celebrity inspired. Thanks to Kim and Kanye, this year we will be seeing large luxurious floral arrangements in creamy pastels, the abundance of flowers will become a focal point with little to no stems or fillers.
Something Blue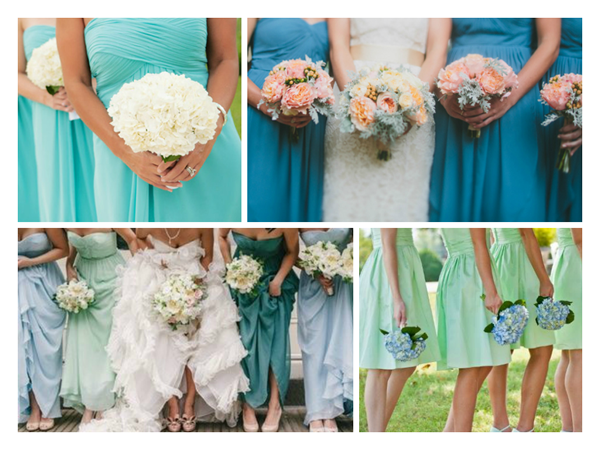 In the weddings of 2015, your something blue might just be found on your bridesmaid. There will be a range of blues from a tropical ocean blue to a more muted aquamarine and even mint. The softer, muted tones will be appearing everywhere, cool and ethereal.
50 Shades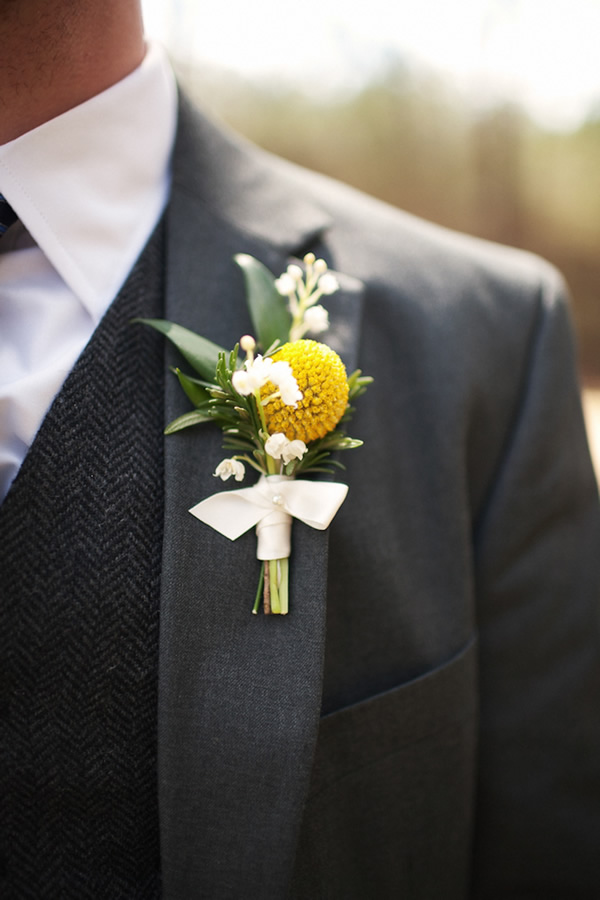 The 50 shades of grey won't be reserved for the honeymoon; in 2015 you'll be seeing grey on grooms and groomsmen. Instead of a traditional black tux or suit, from slate to charcoal; grey, combines fashion and elegance both formal, suave and slightly outside the box.
Wedding Dresses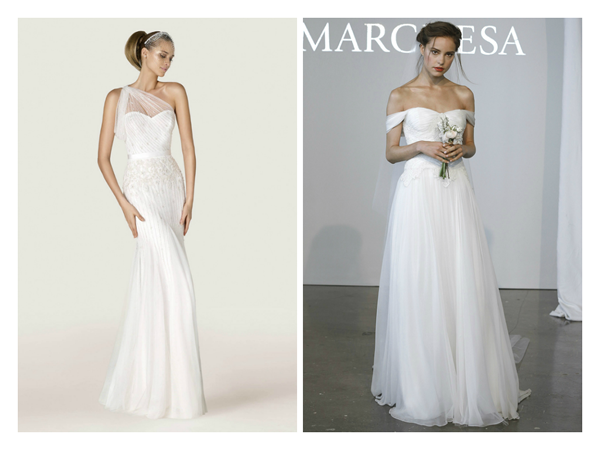 For the brides of 2015, there will be lace, sparkles and embellishments. Two of the biggest trends seen on the runway are a movement away from sleeveless gowns, and a twist on traditional lace. Beautiful, feminine, and sexy. The sleeveless neckline will move towards an off-the-shoulder boho or one sleeve, while traditional romantic lace details are lined with a nude underlay making every lacey detail pop.