Bridal hair accessories combine three of my favourite things, weddings, hair and sparkle. Whether your vision is with a veil, a comb, a flower or a pin, this is what takes a woman in a white dress to a bride. I love when a bride comes to me with a piece of heirloom vintage jewelry to incorporate into her hairstyle, it is simple and sentimental and easy to combine with or without a veil.
When selecting the perfect hair accessory it helps to understand some terminology. There are several types of hair accessories: the fascinator, the veil, the birdcage, the comb, the tiara, the crown and the hair pin.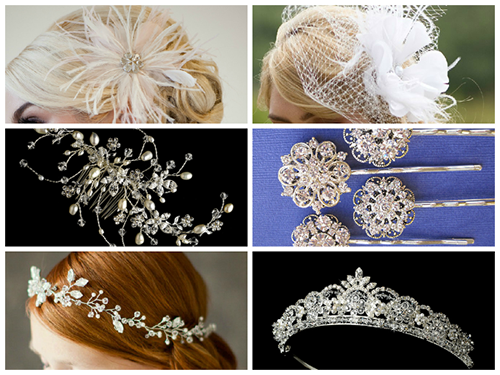 A wedding may be the only time that wearing a veil is entirely appropriate and the perfect veil compliments the dress and looks stunning in photographs. To better be able to select the perfect veil, first you must understand length.
Whether for your veil or your dress, having a basic understanding of material can help you quickly determine your likes and dislikes. Here, I breakdown the more common materials used in wedding fashions.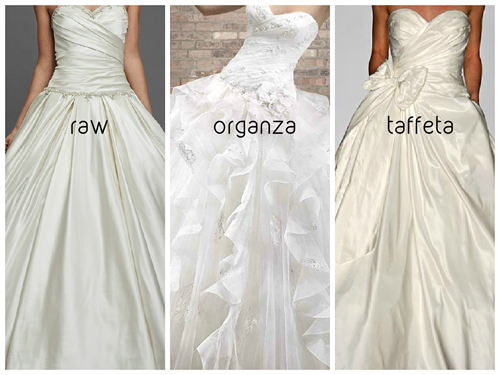 Silk:  This luxurious natural fiber comes in a variety of textures and weights, chiffon, crepe, dupion, organza and taffeta to name a few.  Made from the cocoon of silkworms, silk is durable and easily dyed.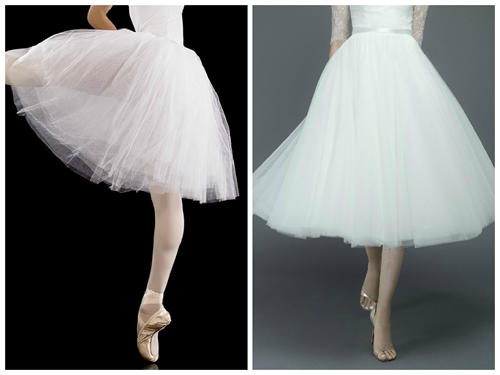 Tulle: Ballerinas use heavy and coarse tulle for their tutus. Most wedding veils are made from finer bridal illusion tulle that comes in a variety of textures and colours.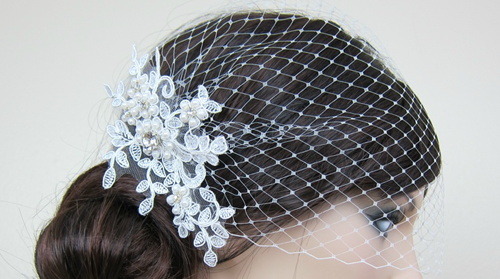 Birdcage Veiling: Birdcage veiling can be broken down into two categories:
French and Russian. No longer produced today, but available in its original vintage condition, French netting is made from a high quality silk which is soft to touch and features a small diamond pattern. Russian netting is what we see today, made from 100% nylon it is crisp to touch but available in a variety of colours and sizes.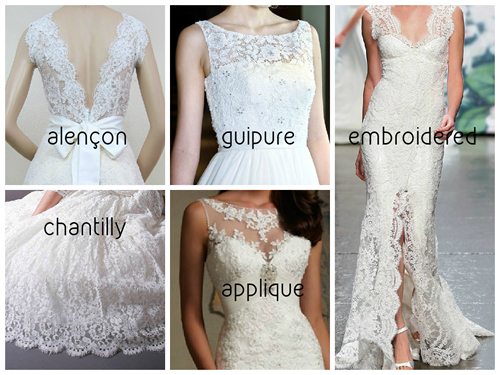 Alençon Lace: Featuring a distinctive floral or leaf pattern on a sheer net backing this fine French lace is sometimes referred to as corded lace as the patterns are outlined with cord. True French Alençon lace has a fringed edge, known as "eyelashing."
Applique: Details that are re-embroidered or sewn into fabric with a corded edge. If you are having your dress altered and there is leftover material, consider having it made into a hair accessory.
Chantilly Lace: Originally from Chantilly France this lace is known as the most delicate lace featuring outlined patterns and abundant detail.
Embroidered Lace Fabric: Patterns are machined embroidered on to fine netting.
Guipure Lace: With an open background, this heavier lace features motifs connected by large stitches. In the US you will often hear this lace referred to as "Venise lace."
Veil or no veil, your wedding day is your fairytale instead of following a trend, stay true to your vision.