2016 is a leap year and when the year gives you an extra day, it makes sense to spend it sipping cocktails. I was lucky enough to be invited to judge a cocktail competition at El Cortez restaurant featuring Patron Tequila. The bartenders that participated included Sarah and Nick from Harts Table, Chuck Elves from Three Boars, Brandon from El Cortez, Brad from Canadian Brewhouse in Camrose, Cole from Ampersand 27, Evan and Jordan from Bar Clementine, and Josh from Solstice Seasonal Cuisine.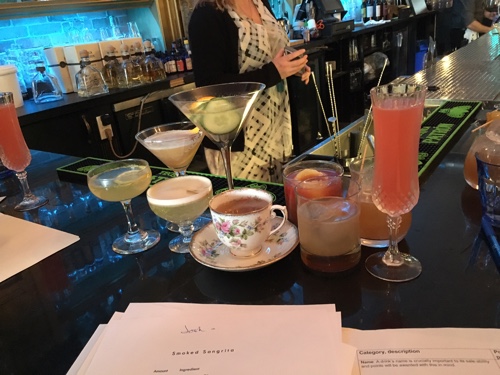 Edmonton is clearly a city filled with tremendous talent and creativity when it comes to cocktail making which made this event very difficult to judge. For reference, the winner was Evan from Bar Clementine, with second place going to Jordan also of Bar Clementine, and third going to Brandon of El Cortez. This competition, or perhaps it was the Patron, got me thinking about a popular wedding trend: creating a signature cocktail for your reception.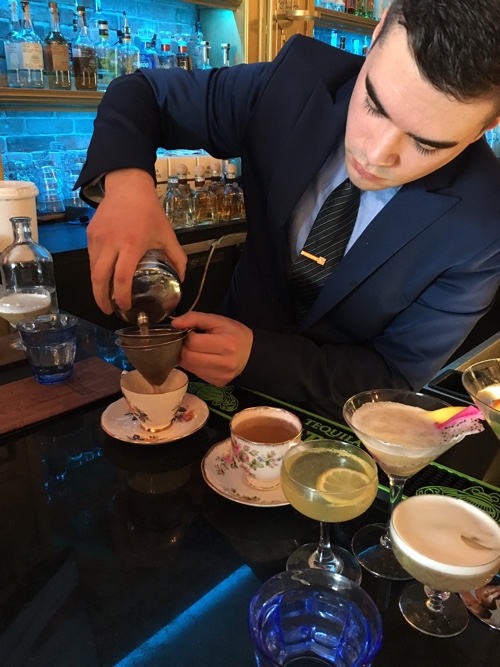 A signature cocktail is an added personal touch, it can tell a story or add to the theme of your day. From a budget standpoint it can simplify and help keep the cost of an open bar under control if you choose to offer, beer, wine, bubbly and a signature cocktail.
I am sucker for champagne cocktails and my personal choice for my signature cocktail would be something along the lines of a French 77. A French 77 is a quarter of an ounce fresh lemon juice and one ounce St. Germain, topped off with champagne. My champagne of choice is Veuve Clicquot.
A signature cocktail can be an easy choice if you and your fiancé have a fondness for the same beverage, a story about meeting over a particular drink or a trip to fabulous place with a regional specialty you'd like to share with your guests. If you don't have a cocktail in common, that's okay too, you can go with the theme, season or colour and if your tastes are still too different you can always offer a "his" and "her" beverage.
If you are building your cocktail from scratch a great starting place is finding a talented local bartender like any of the individuals listed above. A professional bartender will know what flavours are complementary, what appeals to a large audience as well as your own taste, and what is scalable in terms of being mixed efficiently for a large group without losing quality. So go out and start sampling, it's research after all. Cheers!